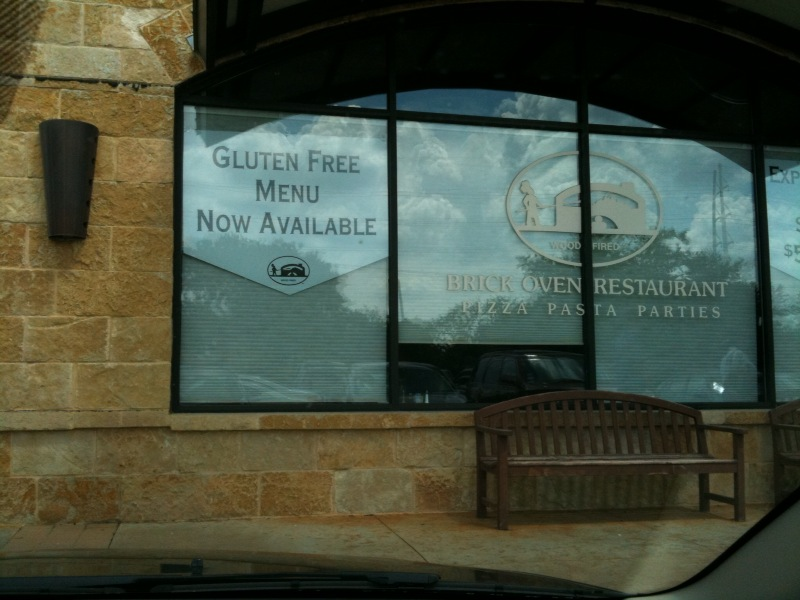 It is a real treat to be able to have a gluten-free meal at a local favorite when traveling. The favorite places that top the list for locals are often a challenge for the gluten-free customer, but the Brick Oven is a nice exception! The Brick Oven restaurant chain in Austin, TX is pretty famous for their amazing pizza. When I visited Austin in September for the Got Guts 5k I made a point to visit the location at the corner of Brodie and Slaughter. While they didn't have gluten-free pizza, they did have a gluten-free menu and a very helpful manager that went out of her way to make sure I had a great meal!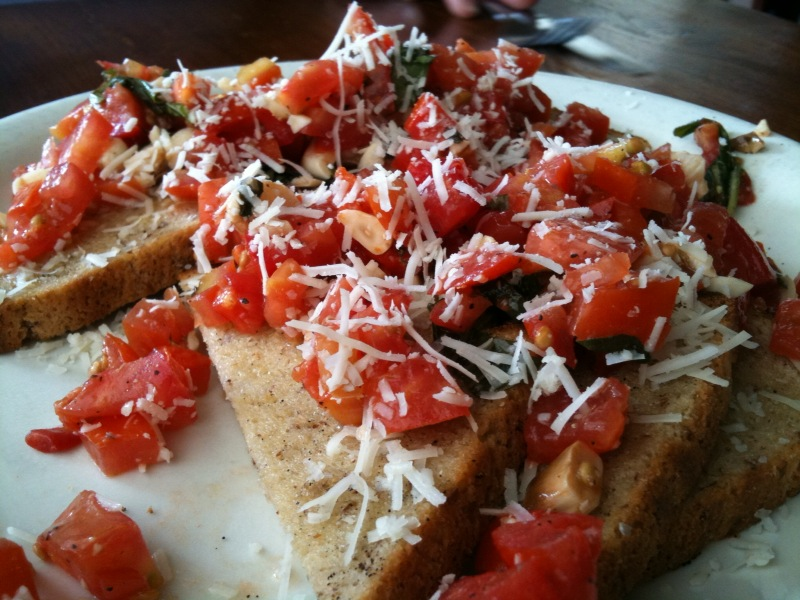 I was very impressed with the managers attention to detail. I ordered the bruschetta and asked what kind of bread it was on. She told me the brand and I asked her to check it for Teff, because Teff upsets my stomach. She found a different gluten-free bread and used that one instead. I was very impressed that she had 2 different kinds of gluten-free bread available and was able to accommodate my request! The bruschetta was fantastic! She ended up using Enjoy Life brand gluten-free bread, toasted well, and topped with fresh tomatoes and a perfect blend of spices and finely shaved cheese. I ate the entire dish!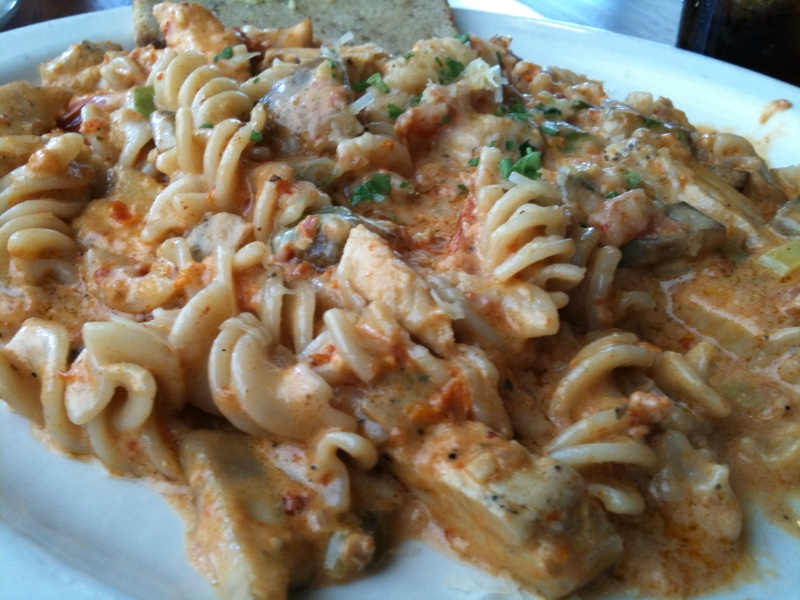 I ordered a pasta dish for my meal. The Chicken Rigatoni in Chipotle Pesto Cream - Grilled chicken, rigatoni noodles, mushrooms, tomatoes, and green onions, tossed in chipotle pesto cream sauce sprinkled with parsley and Parmesan cheese. The pasta was cooked very well, and the chicken was tender and delicious. My only complaint about the dish was the spice.  The gluten-free menu listed the dish, but not the ingredients or spice level, so was really shocked to see how spicy the dish actually was. It was tasty, but I couldn't finish it with all of the spice.
There are several Brick Oven locations, and from what I understand, they have different  menus. According to the Brick Oven website the Brodie location is the only one with a gluten-free menu. Be sure to check before you go. The website does not have the gluten-free menu listed with the regular lunch and dinner menus. It's always a good idea to check before you go, but especially when it comes to restaurants with different offerings at different locations.